Eligibility of 30% ruling
Gifted Minds International School, Opaallaan 1190-1196 Hoofddorp 2132 LN, Netherlands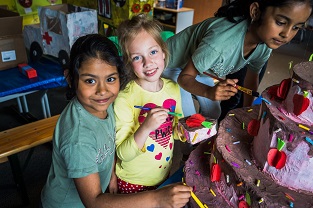 The 30% ruling provides a tax free allowance equal to 30% of salary, to cover the costs of expatriation. An additional amount can be received free of tax to cover the international school fees of the taxpayer's children. More specifically, the actual cost of attendance at an international primary or secondary school, in the Netherlands or elsewhere, may be reimbursed tax-free by the employer, based on the understanding that the allowance is limited to tuition fees and transport. The school fees do not include the cost of boarding schools, the reimbursement of which will be considered taxable income.
A school is regarded to be an international school if:
– the education is based on a foreign school system;
– the school in principle only accepts children from foreign employees.
In this respect,Gifted Minds International school meets the conditions determined by the Dutch tax authorities.
Below is the link that shows the two requirements that Gifted Minds International School fulfills which is stipulated by Belastingdienst: