NEWS & EVENTS
Gifted Minds International School, Opaallaan 1190-1196 Hoofddorp 2132 LN, Netherlands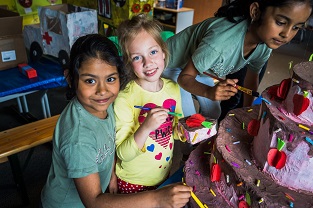 Earth Day !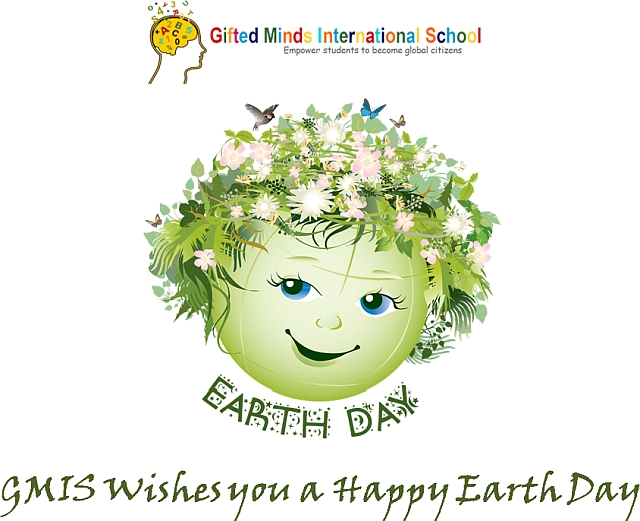 GMIS celebrates Earth day!
History:
Every April 22, people celebrate Earth Day to show how much they care about the planet. Many people use the day to do projects that will help the Earth. Some meet to discuss how to limit pollution and how to save endangered animals and plants. Others plant trees, clean up parks and beaches, or set up recycling stations. In some places concerts and organized walks raise money for environmental groups. Gaylord Nelson, a U.S. senator, founded Earth Day. He asked Denis Hayes, a college student, to organize the first Earth Day events. About 20 million Americans celebrated the first Earth Day in 1970. The day made more Americans aware of the damage that people had done to the environment. In 1990 Hayes organized the first International Earth Day. About 200 million people in 141 countries took part.
Information:
GMIS will be celebrating Earth day on Friday, the 20th of April.
Children are encouraged to wear either blue or green clothes on this day.
The children will take part in an interactive lesson regarding Earth Day. They will have the opportunity to make a pledge to the earth and put it up on our pledge tree.
Mission:
Our hope is to make the children aware of how they are able to protect and care for the earth. We want them to appreciate our beautiful home and guide them in preserving the planet for future generations.
Make everyday Earth day!