Philanthropy Stance
Gifted Minds International School, Opaallaan 1190-1196 Hoofddorp 2132 LN, Netherlands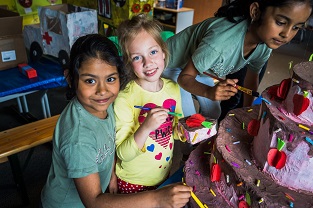 Albert Einstein once said that we have to do the best we can as its ours sacred human responsibility.
Gifted Minds International School takes an altruistic stance on Philanthropy.
We cherish this service as a way to give back to the under-privileged human welfare, the constant trauma our climate and environment are suffering and to the animal rights that need to be reinstated and respected. Our philanthropical stance is a catalyst to collaborate, assist, provide opportunities and service that will make a life changing and lifelong difference.
To make our world a better place to live, we believe our contributions through works and funds will significantly transform human beings, animals and the
environment positively.
Please join us in this "Journey of Hope".